October 24, 2013 at 3:00 am
Written by Stephanie Shkolnik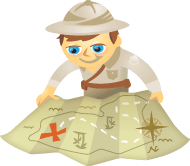 Are you struggling to get your social media activities off the ground?
Do you want to get more people inside your organization to support your social media activities?
If so, you're not alone. Small businesses to Fortune 500 companies find themselves facing these challenges.
In this article, I'll show you how tocreate an internal social media structure that will help you develop an effective long-term social media presence.
#1: Define the End Goal
First, identify how and why social media will be used to meet specific business and brand goals.
For example, a business goal is to increase revenue by 10%, whereas a brand goal is to create deeper relationships with your existing clients.
Clearly define realistic, concrete and measurable goals to give your team objectives to pursue.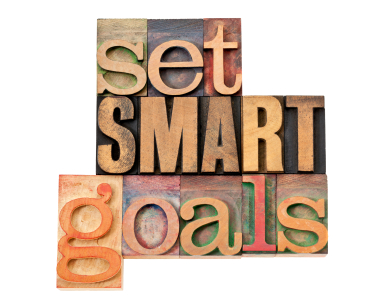 Define your goals to create the internal structure you need for your social media presence. Image source: iStockPhoto.
#2: Create a Social Media Task Force
Depending on your company's size, one person or a group of people will lead your social media efforts. Assign the following roles to group members:
Kathleen Ngo, social media specialist at Sony Electronics, says:
"At Sony, we recognize the impact social can have in terms of driving brand awareness and even conversion. Having a team devoted to social allows us to be nimble and responsive. We're able to implement real-time marketing efforts to supplement our larger brand campaigns, as well as to understand the voice of the customer and pass valuable feedback along to our product teams. We can go beyond content creation and focus on other verticals, including events/sponsorships and influencer relations."
All of these individuals work closely together to collaborate on content approaches that appeal to your target audience(s) and decide how to execute campaigns and find the most valuable and relevant tools your brand will use.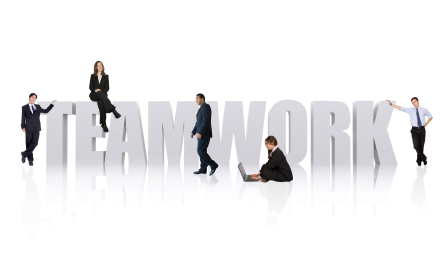 Your social media task force will work together for successful social media campaigns. Image source: iStockPhoto.
#3: Develop a Holistic Social Media Strategy
Once the team is assembled, strategists lead and work with all team members to lay the groundwork for your social presence through aholistic social media strategy. The team answers questions such as:
The team will develop company-widesocial media guidelines, which are applicable to both the social media task force and employees. These rules are shared and approved by senior leadership, and made public to the company through a staff email and on the company intranet to minimize risk of how your brand is represented across social media channels.
This strategy is referred to during each team meeting to ensure all individuals are collectively working toward the same goals.
#4: Consistency Is Key
To ensure content is consistently developed, published, tracked and analyzed, hold weekly one-hour social planning meetings where each resource spends 10 minutes to update team members on what he or she has recently learned.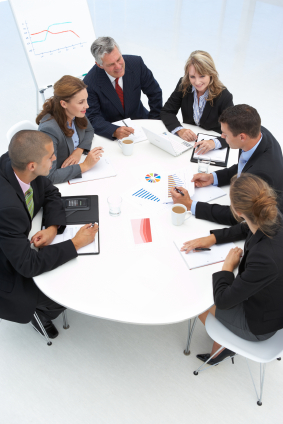 Regular social planning meetings facilitate the success of your social media marketing. Image source: iStockPhoto.
Devote the meeting's last 20 minutes to brainstorming. One-half of the month's meetings focus on strategy to ensure all parties are on the same pathtoward the brand's long-term social media footprint. The other two meetings focus on content ideation to identify new ways to deliver content through creative assets, contests, etc.
#5: Use Tools to Your Advantage
Whether you do or don't have a budget, various tools are available to effectively support content publishing, tracking and optimization:
Free tools:
Paid tools:
#6: The Team Should Be "Social"
Create awareness of your brand's social presence to support the growth of your community and engagement rate online, and create appreciation among peers for how you manage your company's digital brand presence.
Tips for getting your company involved in your social media presence:
Whether you're a small or large organization, the social media task force is critical to ensure content is published from a consistent voice on a regular basis. However, opening up the conversation to other employees creates a new platform and way of collecting points of view and content sources to support the content manager.
Set up an email alias specific to social media content submissions, curated by the content manager, to provide new content opportunities and fresh thinking on a regular basis.
Remind team members of their ability to contribute through company meetings and staff emails to energize and enable creativity.